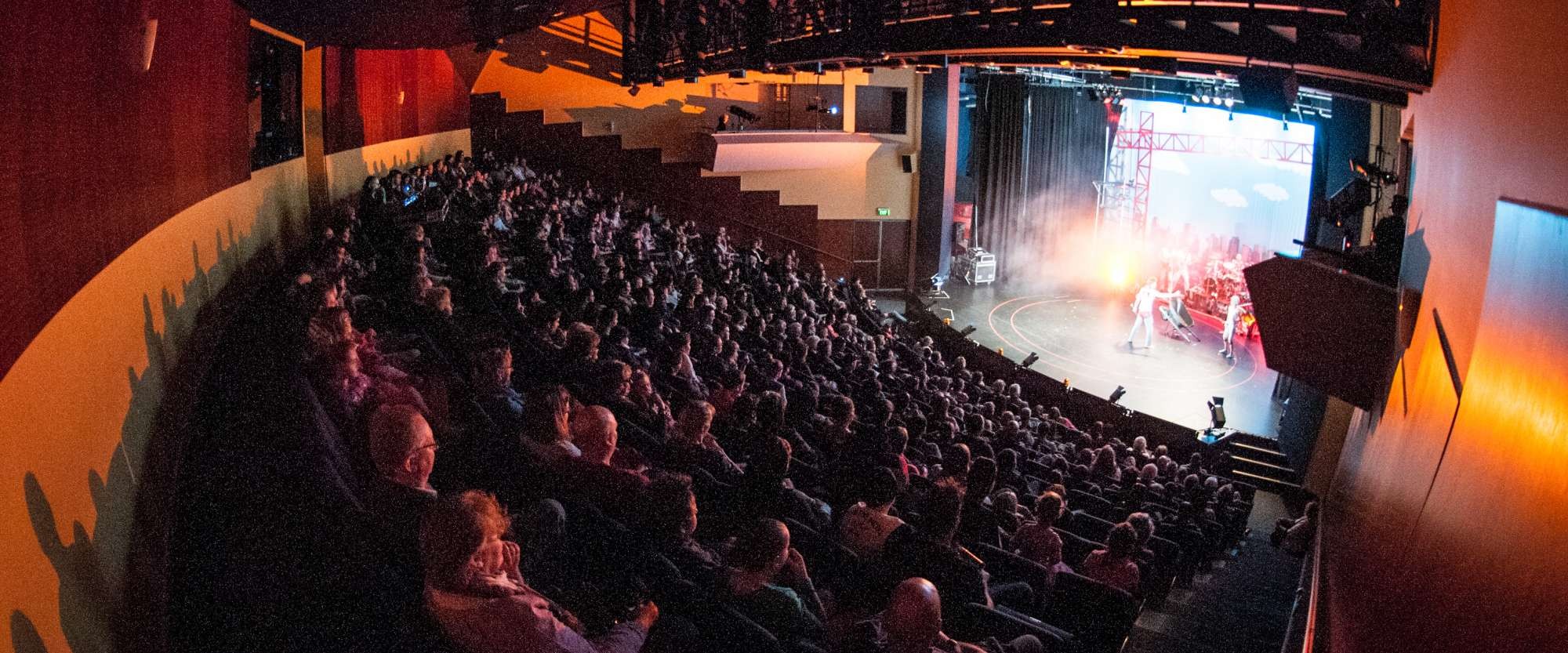 Online
You can book online at any time, night or day, for any Riverlinks shows. Just go to the What's On page and find the event you want to attend, then follow the link to purchase tickets. You are able to select your preferred seats at the time of booking.
In Person
You can purchase tickets from the Riverlinks Box Office at Eastbank. Come in and see our friendly staff between 10am and 4:30pm Monday to Friday.
Tickets can also be purchased before each show, 45 minutes prior to show times, at both Eastbank and Westside.
By Phone
Call 03 5832 9511between 10am and 5pm Monday to Friday. Credit Card payment can be made by phone.
By Mail
Post to Riverlinks, Locked Bag 1000, Shepparton Victoria 3632.
Please make cheques payable to 'Riverlinks – Greater Shepparton City Council.'
By Fax
Fax to 03 5831 8480. Credit Card bookings only.
Payment
All tickets must be paid for at the time of booking. Riverlinks Members may hold tickets on reserve for up to a week.
Groups may hold reservations for up to two weeks. Group tickets should be paid for in one transaction.
GST
All ticket prices include GST and ticket fees where applicable.
Gift Vouchers
Give the gift of entertainment. Gift vouchers can be purchase in person at the Box Office or for those last minute gifts, they can now be purchased online. Vouchers can be used towards any purchase from the Box Office.
purchase a gift voucher online
Wheelchair and Disabled Access
Riverlinks venues can provide disabled and wheelchair access. Please advise the Box Office of requirements when making a booking to ensure the most suitable seating can be allocated.
Companions and Carers
Victorian Companion Card
Riverlinks is proud to be an affiliate of the Victorian Companion Card Company. Companion Card promotes the right of people with a disability, who require a companion, to fair ticketing at Victorian events and venues.
Carer Card Program
Riverlinks recognises the invaluable role of carers in our community by supporting the Victorian Government's Carer Card Program.