Weddings at Eastbank
When it's the day you'll remember for the rest of your lives, make it Riverlinks Eastbank.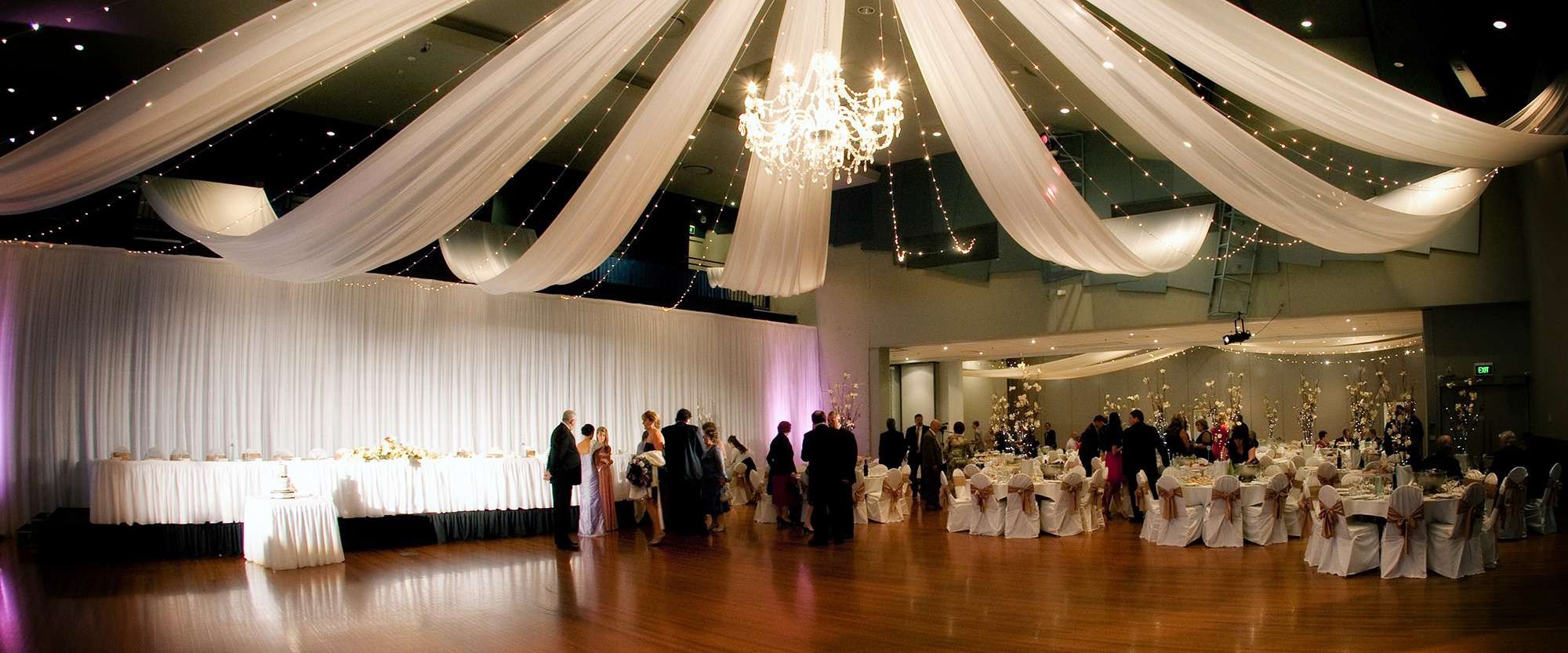 Lit with the glow of candles and draped with fairy lights and silk, the Riverlinks Eastbank presents a breathtaking reception destination. Our elegant space accommodates 450 people with tables and a spacious dancefloor, or up to 1000 people in a cocktail set up.
Our dedicated functions team can help you create the perfect setting for your special day. We pride ourselves on exceptional service and extensive menu options to compliment your event.
Give your guests an experience they will remember. If you wish to arrange a personalised tour of our venue or have any questions, please contact our bookings team on 03 5832 9865 or request a quote.
Parking
The best off-street parking is on the Goulburn River side of the Eastbank, accessed from Marungi Street. The river-side or Marungi Street door is open for all functions and delivers guests into the Eastbank foyer.
Access
Disabled access and facilities are provided throughout the venue.
Floor Plan
Catering
Riverlinks Venues have an outstanding in-house catering service ready to provide for the needs of your wedding or event.
Our catering team have years of experience in preparing and presenting good food and wine. A detailed quotation for provision of all your catering needs can be provided.