Current Drawing Wall
The Drawing Wall is an ongoing series of commissioned, temporary, site specific wall based drawings or installations that enliven the foyer space of Riverlinks Eastbank, directly outside the Shepparton Art Museum.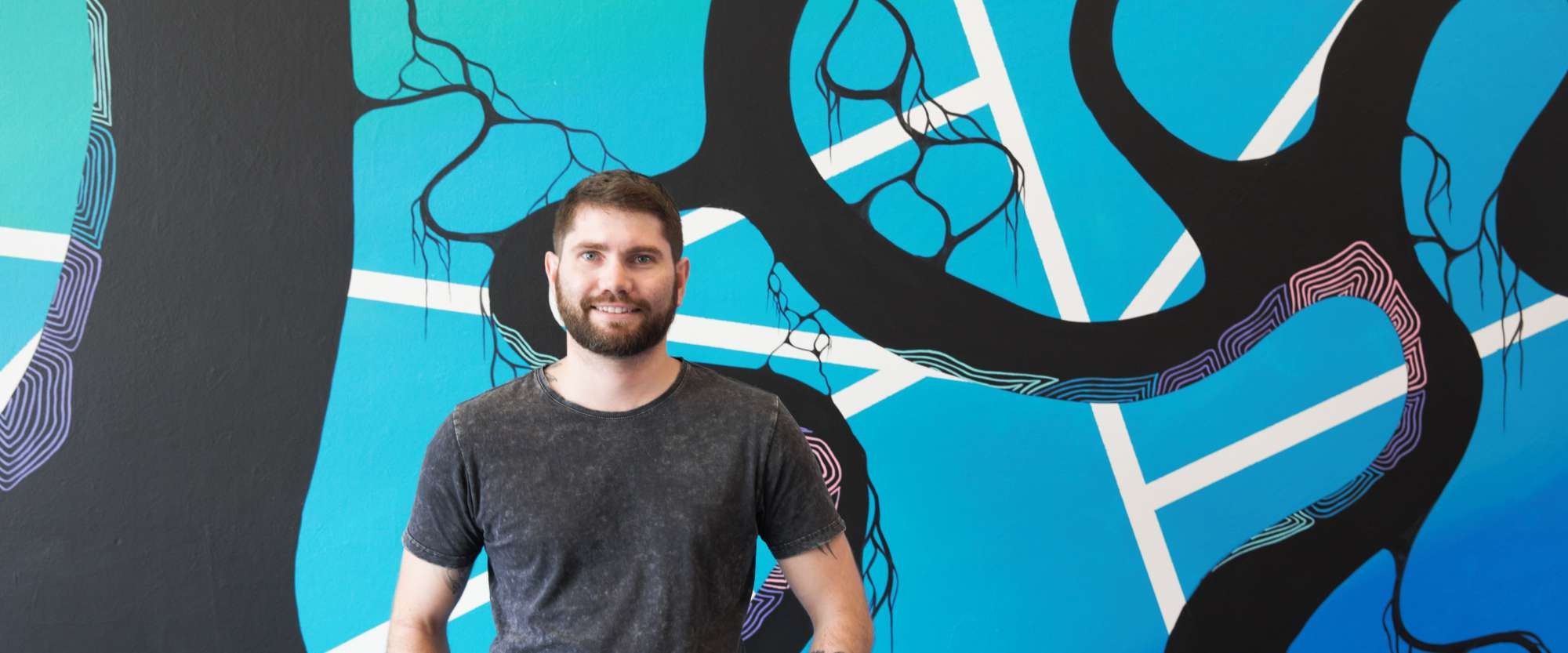 Drawing Wall projects often revolve around conversations and collaborations, and provide members of the public an opportunity to interact with the artists during installation.
Each year four artists are commissioned to produce new work across the 4 x 12m space.
Currently Featured
SAM Drawing Wall #39
Troy Firebrace, Induction.
Exhibition Dates: 15 January - 27 June 2021.
Induction, 2021 invites us to "walk within two worlds". Using geometric designs that seem almost digital in appearance, the artist depicts something very real - the country and landscape that we inhabit. He asks us to stop and look, to connect to our surroundings, rather than our digital devices.
"Think about the sounds, smell and feelings that you might experience out on country whether it's on the Murray, or the Goulburn River just behind this building. I ask for you to walk within two worlds," says Firebrace.
Based in Bendigo, Troy Firebrace runs his own arts and education business Firebrace Designs. Under this title he not only practices as a professional artist but also as an Aboriginal educator providing and developing Aboriginal based learning programs for all ages. He has worked all over Victoria, in many Primary and Secondary schools as well as TAFEs and Universities.
Firebrace studied a Bachelor in Creative Arts, Majoring in Fine Art, at Bendigo University and is currently completing a Masters of Teaching (Secondary Education). Firebrace has exhibited widely in Victoria and was the winner of the Art Gallery of Ballarat Victorian Indigenous Art Awards in 2015.