Riverlinks and Monkey Baa Theatre Company

present

Hitler's Daughter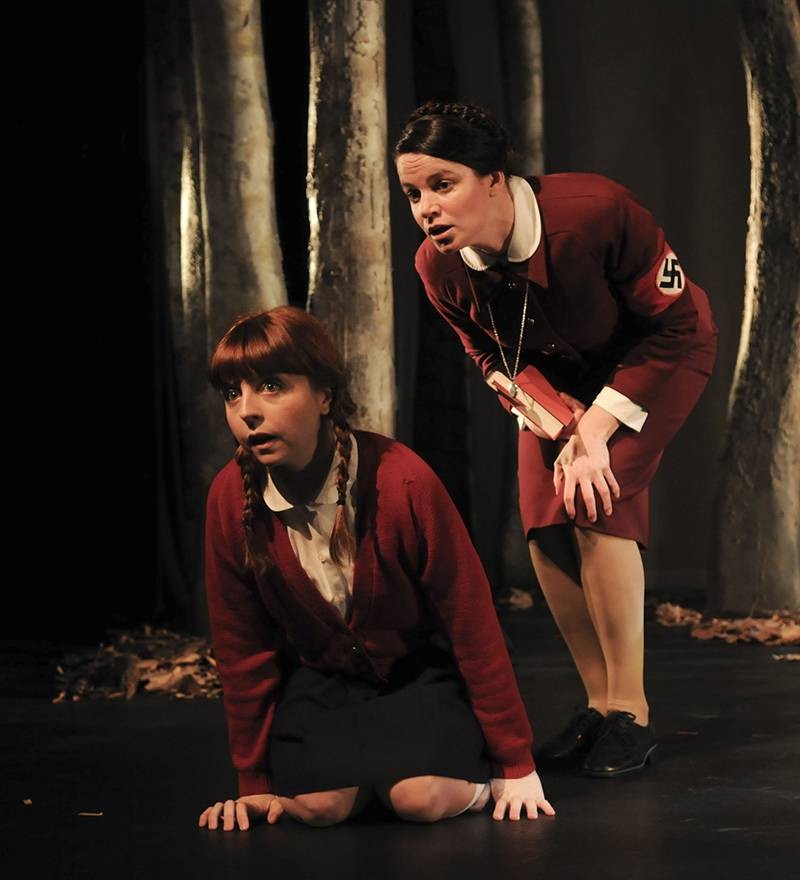 Please note: this is a past event
We're keeping this page here for future reference.
When

Tuesday 16th of July, 2019,

at

12:30pm

Where

Riverlinks Eastbank - 70 Welsford Street, Shepparton
See Map

Cost

All $9.00

Contact

Riverlinks Box Office: 03 5832 9511
Based on the book by Jackie French.
Did Hitler's daughter really exist?
The play begins early morning somewhere in the Australia countryside. Four children wait for the school bus and they decide to play a game; a simple game of story-telling. As they shelter in the bus stop from a raging storm Anna creates an intriguing story and simultaneously on the stage we begin to hear the bombing of Berlin and we see Heidi crawl from a bunker. With a large birthmark across her face, we discover that Heidi is the disfigured daughter of Hitler. Caught in the turmoil of war, she is hidden away by her father, one of the most dreaded men in history.
Back at the bus shelter Mark becomes so engrossed in Anna's story; he begins to wonder how it would feel to be the child of someone as evil as Hitler. As the play evolves, Mark's search for truth in a world of half-truths becomes clearer and the story culminates in the bombing of Berlin, the fall of the Third Reich and the end of Heidi's innocence.
Hitler's Daughter poses powerful questions and examines moral issues in relation to society's fears and prejudices.
Riverlinks Eastbank
70 Welsford St, Shepparton