Sooshi Mango

presents

Fifty Shades of Ethnic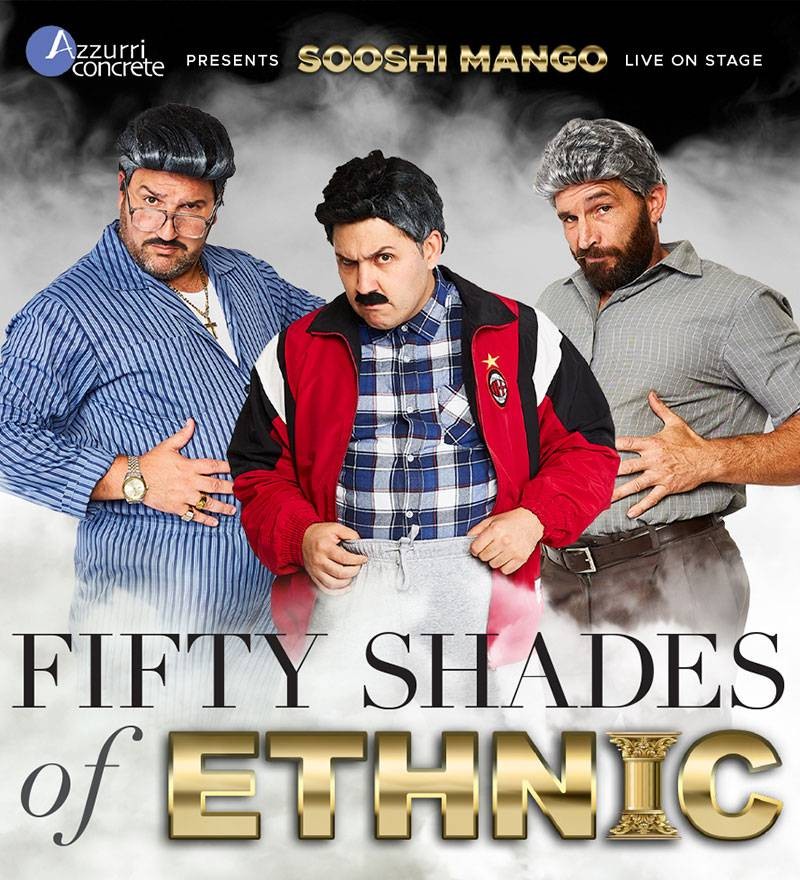 When

Saturday 28th of March, 2020,

Where

Riverlinks Eastbank - 70 Welsford Street, Shepparton
See Map

Cost

Premium Seats $80.00
All other tickets $65.00

Contact

Riverlinks Box Office: 03 5832 9511
A comedic trio presenting wog humour... this is Sooshi Mango!
Performances
Saturday 28 March 2020, 6:30pm
Saturday 28 March 2020, 9:15pm
The comedic trio that is Sooshi Mango exploded onto the crowded viral video scene four years ago. Since then they've amassed over 70 million views since they unleashed their very first video skit in 2015.
With ethnic humour showing no signs of waning since the heady days of 'Wogs Out Of Work' in 1988, newcomers Sooshi Mango introduced their unique brand of 'wog' humour to the world!
Their hilarious videos, from the 'Greeks versus Italians' sketch, to the now famous 'Ethnic Dads' series, to the wildly popular new video series 'Ethnic Dad Concreters', demonstrated how Sooshi Mango's humour transcends cultures: the concreter series proving particularly popular with Australian born viewers for example.
The Sooshi Mango brand of humour has proven hugely popular with Aussies of all backgrounds as well as global fans; so much so Sooshi Mango has just enjoyed a hugely successful tour in Canada with the show 'Ethnic Vacation, The Invasion of Canada'.
Don't miss your chance to see Joe, Carlo and Andrew live!
Please note: Row A (seats 17 - 27) and Rows B - J $80.00. All other tickets $65.00
Audience warning: performance contains coarse language and sexual references.
Riverlinks Eastbank
70 Welsford St, Shepparton