Westside
Riverlinks Westside is a professional standard, proscenium arch theatre, located 10 minutes from the Shepparton CBD.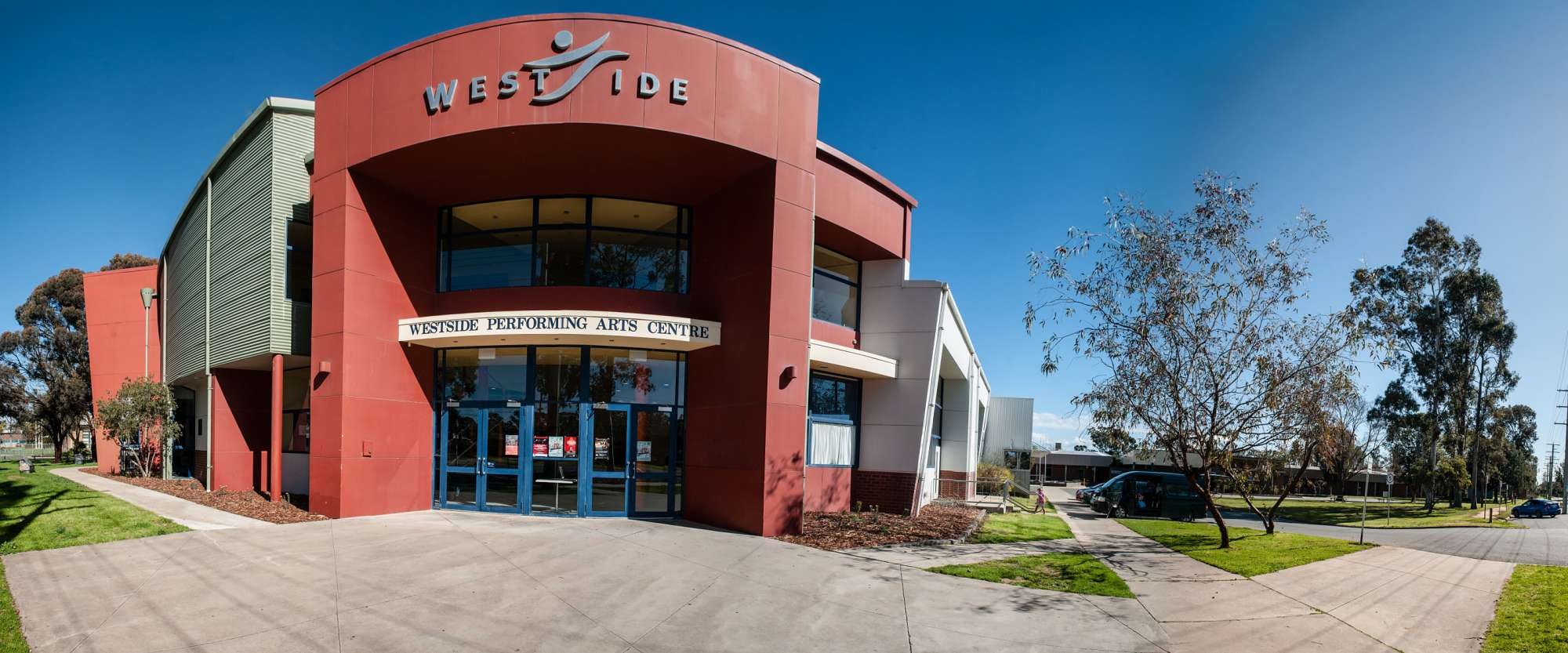 It seats up to 416 in fixed, fully raked, theatre style seating. It has extensive theatrical equipment, including an orchestra pit and fly tower. Its stage is 12m (W) by 10m (D) x 7m (H) and is served by good wing space and a loading dock.
It has excellent acoustics and with total blackout possible, is ideal for performances, presentations and events which require special lighting or which involve film or video. Extensive AV equipment is available with the venue.
The theatre is served by an upper and lower foyer, and the lower foyer has a small kiosk / bar. This venue has no kitchen facilities.
Location
Corner Homewood Drive & Echuca Road, Mooroopna
Westside is owned by the Department of Education and Training and is built at the front of the Mooroopna Secondary College. It is open to the general public in relation to specific events or by appointment.
Parking
Best parking can be found off Homewood Drive, to the rear of Westside. There is also easy street parking on Echuca Road opposite the theatre.
Access
Wheelchair access is available only to Row A at Westside and space will be reserved wherever possible for patrons who require it.
Technical Specifications and Floor Plans